SWEDISH QUALITY MACHINES SINCE 1977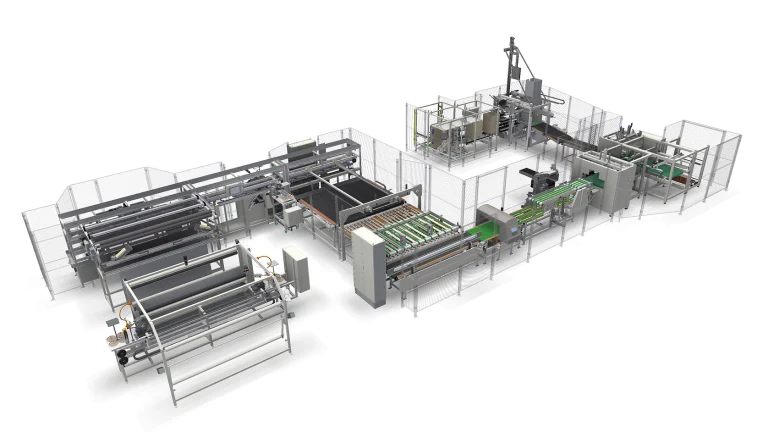 Fully automatic machine line for overlock edge finishing of quilts reaching output of 6 quilts/minute. Different set-ups are available such as number of label inserters,
aBOUT OUR QUILT PRODUCTION LINES
ACG Kinna Automatic is one of the world's leading manufacturers of quilt production lines. Quality machines designed and built in Sweden since 1977. Supplied to customers on a global market. Our quilt production lines can be purchased and installed complete from day one, or step by step, depending on the demands of our customers. Flexibility is a key word on ACG Kinna Automatic.
When investing in our quilt production lines rest assured your quilt production efficiency, and profitability will increase. When choosing ACG Kinna Automatic´s automation solutions, your quilt production is prepared for the future. Our fast, modern machines with high output and long lifespan, will help position your company as leading quilt suppliers, in the constant competition on a global market.
Discover our unique quilt production lines with tape-edge finishing and square shaped corners. By using a revolutionary technique we combined with very high production speed, we can reach an output of 6 quilts/minute. Different setups are available, such as number of label inserters and different ways of folding and packing.