SWEDISH QUALITY MACHINES SINCE 1977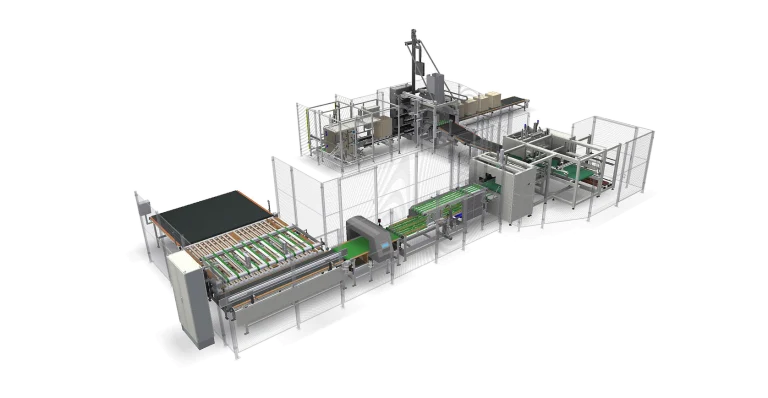 Machine line for packing of quilts and bedspreads. Can be placed in line or with manual feed. Production output 6 products/minute. Several folding and rolling
aBOUT OUR QUILT PACKING MACHINES
At ACG Kinna Automatic we are well-known for our quilt packing machines which comes with different solutions,
both as standard machines and in customized versions, for when a special customer automation request is necessary.
What does your quilt packing stations look like today?
Our range of quilt packing machines includes rolling packing machines and different type of folding and filling units. You can flatpack, press pack, roll pack and
pack into various types of bags, either using stand-alone units or in production lines. Once quilts are folded and packed, they can also be picked and placed automatically into carton at the end of the process. Our sales team can investigate how your quilt packing stations could increase its productivity and profitability.
By integrating ACG Kinna Automatic´s quilt packing machines and turning your production into automation solutions, we prepare your company for the future.