quilt production machines
SWEDISH QUALITY MACHINES SINCE 1977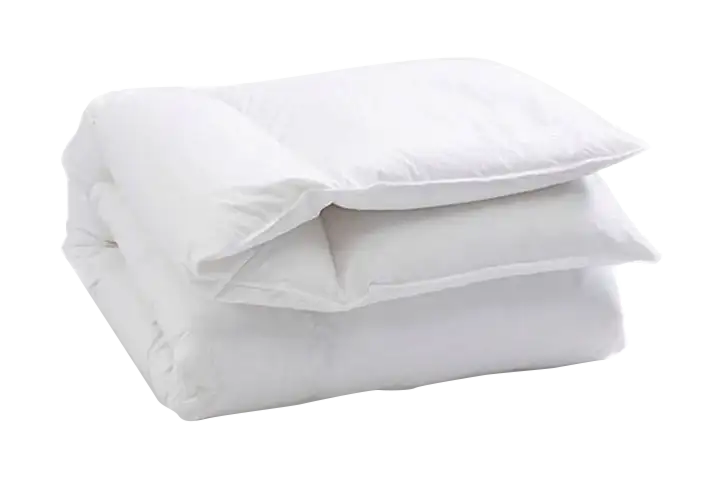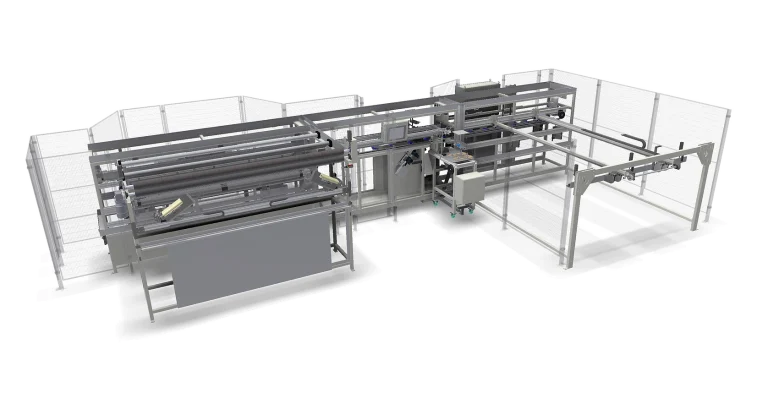 The quilted material is fed into the machine then measured, cut and transported to the sewing section where overlock finish on both ends is carried
aBOUT OUR QUILT PRODUCTION MACHINES
At ACG Kinna Automatic we offer a wide range of quilt production machines which comes with different solutions, both as standard machines and in customized versions, for when a special customer automation request is necessary. Our machines can be used as stand-alone units or be integrated into production lines, existing or new.
What does your quilt production look like today?
Our range of quilt production machines includes automatic sewing of long side, cross side, and hybrid solutions where we combine overlock sewing with tape-edge finishing of the quilts. The quilt corners can be square or round shaped depending on what solution and finish your production demands. Our sales team can investigate how your quilt production could increase its productivity and profitability. By integrating ACG Kinna Automatic´s quilt production machines and turning your production into automation solutions, we prepare your company for the future. Flexibility, high output, and machines with long lifespan and 24/7 accessible service support guarantees a great return on investment.